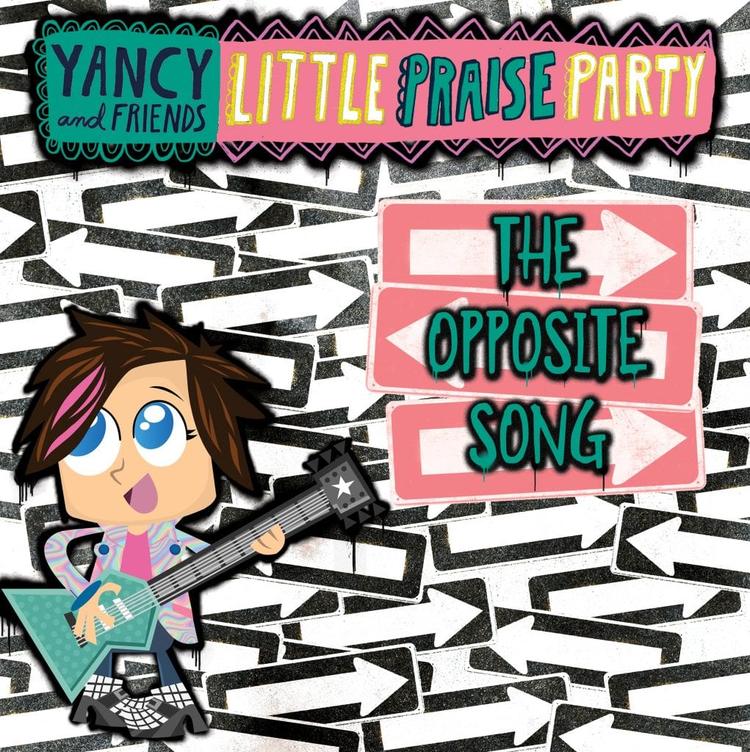 Kids' favorite worship leader is back with a new song for the new year. Parents love Yancy's music because it's filled with rich truth in the perfect kids size. Never fear, it doesn't sacrifice anything on the musical side which makes it music the whole family can enjoy. This catchy, pop song will have you moving and grooving. "The Opposite Song" will hook you with it's happy sound and anchor you with it's message of truth. There is only one way!
Yancy shared: "I love writing songs that have an educational element to them. I am super excited about this song, "The Opposite Song". It talks about various things that are all opposites of each other. It's such a fun song that I know your kids are gonna love and learn from. The chorus talks about the opposite way of life that Jesus invited us to. I truly believe there is one way and it's God's way. His way is the best way."
Watch Yancy share more about the song here: https://youtu.be/AP4zBz2kYmk
This song is a party. Kids will learn about opposites and the ways of Jesus. Play it, move to it and sing along over and over again.
Listen on your favorite music platform: https://sc.lnk.to/YPos-s
Watch the video with your family: https://youtu.be/Pjq9LYsN0RU
Churches, Schools, Camps and more get the video with group viewing license at https://www.worshiphousekids.com/kids-worship-song-tracks/102158/the-opposite-song
The post
News
first appeared on
Yancy Ministries
.